Passionate
About Nature
We have ten more years to bend the curve of biodiversity decline.
The Hive supports financial institutions on the one hand and civil society organizations (CSO) on the other to change the nature of finance. For example, by building the capacity of CSO's to engage with the finance sector. To scout and nurture innovative projects which can help bridge the global biodiversity funding gap. And by working with financial institutions to translate global commitments in practice. Because both sides are needed to support the transition to healthy societies and economies that thrive.
Biodiversity loss is a key driver of financial risks. It poses physical, reputational and transition risks to the financial sector. Bees don't work overtime. So a decline in animal pollinators can lead to lower yields. With roughly half of our global GDP highly or moderately dependent on nature – according to research by the World Economic Forum – this will make it harder for companies to repay loans. The Hive assists financial institutions to build their capacity to analyse and manage the risks associated with biodiversity loss.
Nature is moving from niche to norm. The 'Paris' moment for nature is underway with the pledge of over 50 countries to protect at least 30% of world's land and oceans by 2030 and the postponed 15th meeting of the Conference of the Parties (COP 15) to the Convention on Biological Diversity (CBD) taking place later this year. The Hive assists organisations to understand and contribute to global developments, and to develop new opportunities that help close the global biodiversity funding gap.
The Hive is founded by Romie Goedicke. Passionate about nature and committed to the role that innovation and collaboration can play in creating shared solutions for natural resource management. Experienced in managing and fostering partnerships between NGOs, business and financial institutions. A strategic thinker, and an experienced speaker, moderator and trainer. Romie has over 15 years international experience, and prior to founding the Hive she led the work of IUCN NL in the field of engaging business and financial institutions.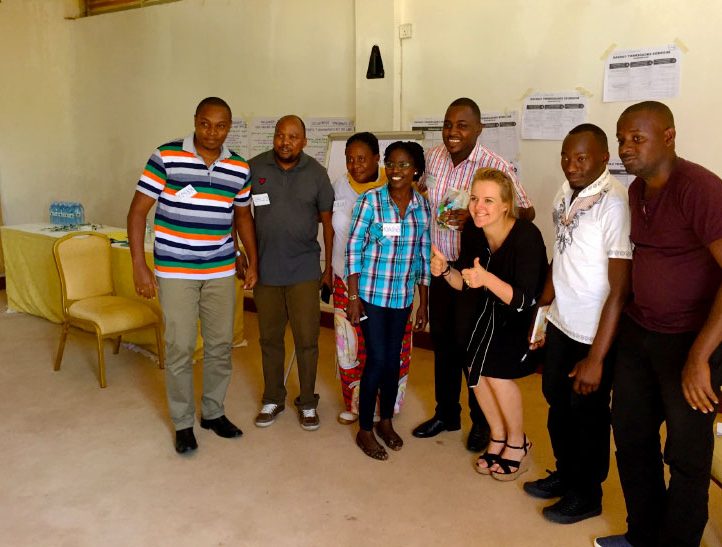 Interested to hear more?
Please contact me!